Acne Scarring 
There are three types of scars:Boxcar (sharp vertical edges with a wide base), rolling (soft shoulders and rounded saucer-like shape) and icepick (deep and narrow pitting of the skin).
For Boxcar and Rolling scars:
Genius

(latest technology, RF Thermal energy, stimulates collagen production)  

CO2 Laser
Click below to learn more about Genius Radiofrequency Thermotherapy.
Click below to learn more about CO2 Laser. 
For Rolling Scars:
Bellafill is an injectable used to fill and correct moderate to severe facial acne scars. 
Click below to learn more about Bellafill.
For Icepick Scars:
Punch Excision and Punch Grafting:
Icepick Scars are best treated by excising them with a small punch under local anesthesia and either suturing the skin closed or grafting a small bit of skin taken from another area into the defect left from the punch excision.  

Before & After Acne Scar Laser Treatment Photos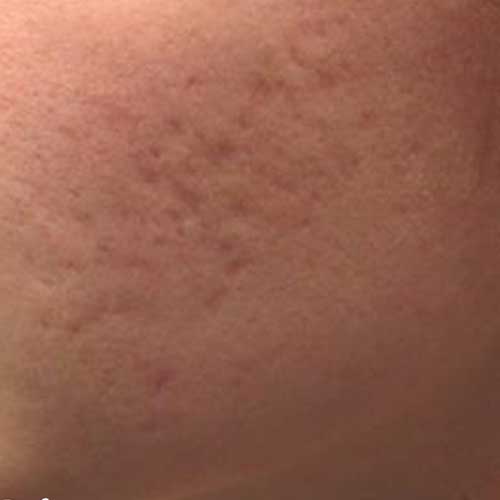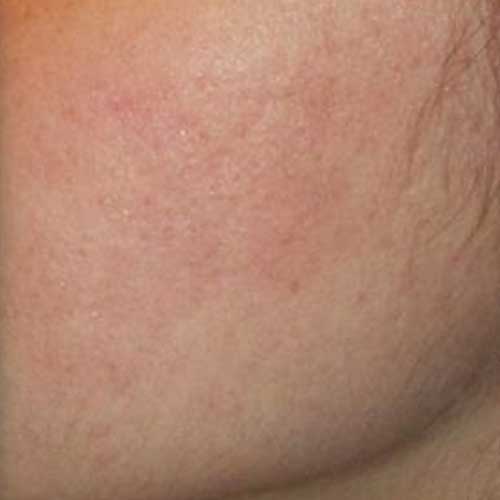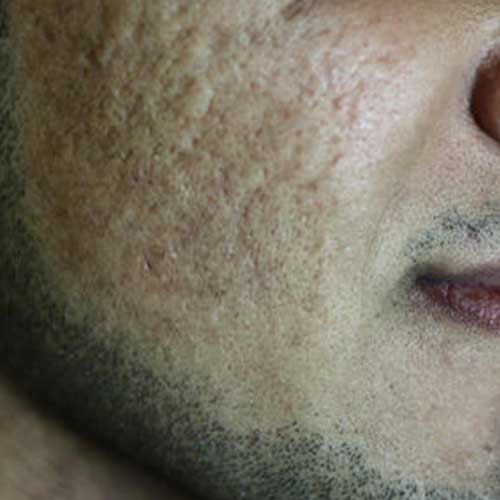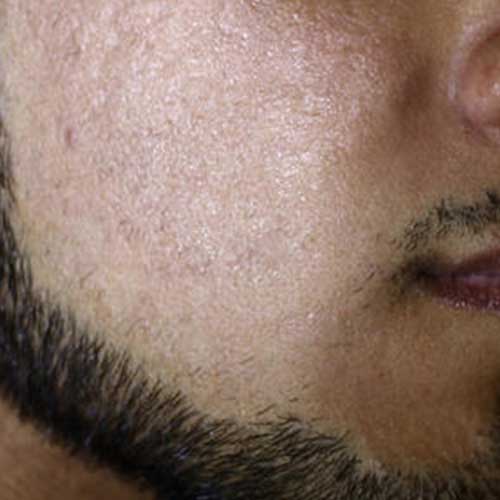 Before & After Acne Scar Bellafill Injection Photos