Acne Scars can easily be reduced and removed. 
View improvements made to acne scarring through a variety of techniques:
Before & After Laser Treatment Photos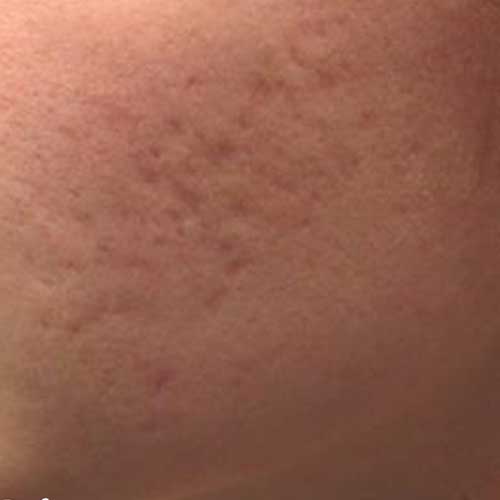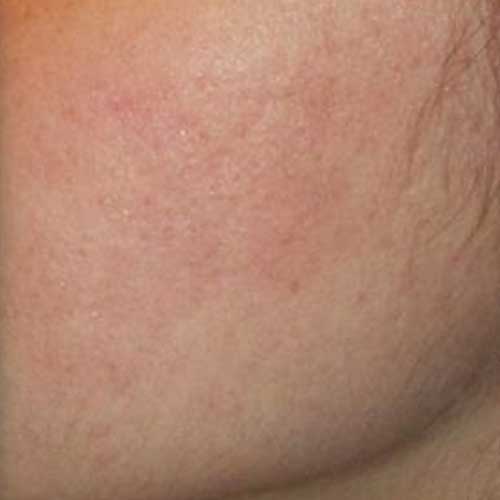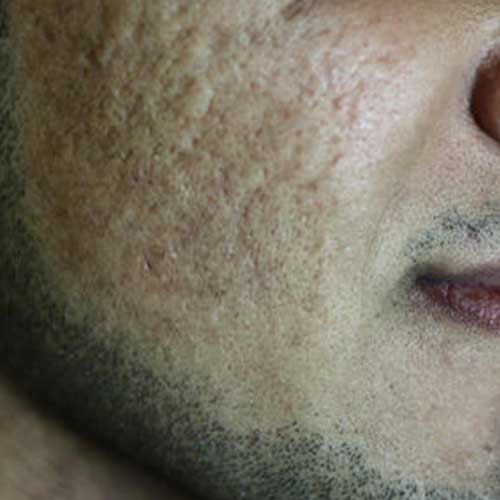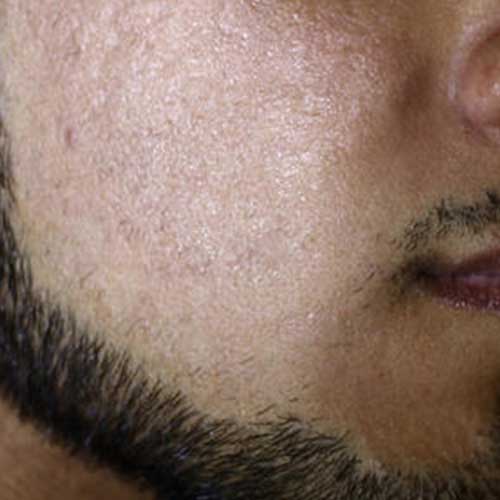 Before & After Bellafill Injection Photos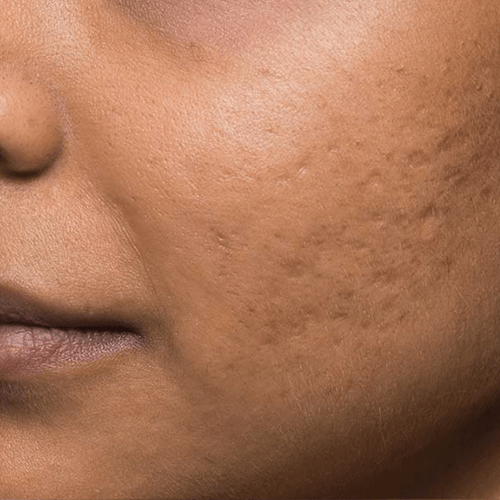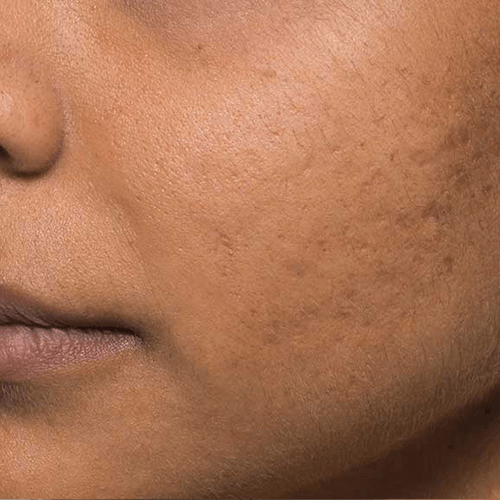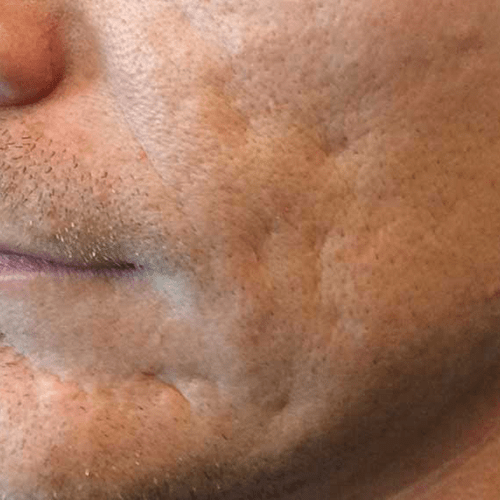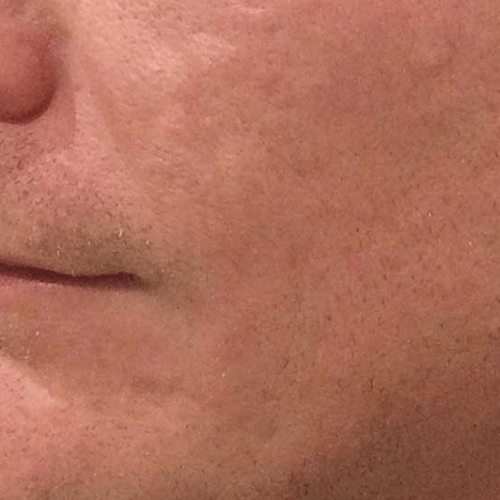 There are three types of acne scars: Boxcar (sharp vertical edges with a wide base), rolling (soft shoulders and rounded saucer-like shape) and icepick (deep and narrow pitting of the skin).
For Boxcar and Rolling scars:
Genius

(latest technology, RF Thermal energy, stimulates collagen production)  

CO2 Laser
Learn more about Genius Radiofrequency Thermotherapy.
For Rolling Scars:
Bellafill is an injectable used to fill and correct moderate to severe facial acne scars. 
Learn more about Bellafill. or visit the Bellafill website
For Icepick Scars:
Punch Excision and Punch Grafting:
Icepick Scars are best treated by excising them with a small punch under local anesthesia and either suturing the skin closed or grafting a small bit of skin taken from another area into the defect left from the punch excision.